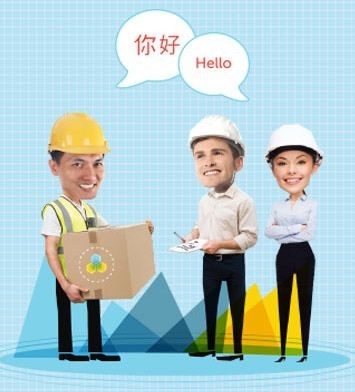 There's no doubt about it, manufacturing and sourcing products in China has some clear benefits. These include:
Access to a wider range of traditional and cutting edge products and techniques
Highly advanced manufacturing machinery coupled with a skilled workforce
Attractive cost benefits to improve your bottom line.
These benefits make China very enticing. However, it's important to understand the complex business practices of this country. Having worked closely with more than 20 factories in China for over a decade, SI Retail has can offer the following advice for businesses who are interested in capitalising on the opportunities of sourcing products from the Celestial Empire.
Reduce Price Buffering – If there are gaps in your brief, or the details are a bit vague Chinese factories will build in buffers to the costs to allow for any unforeseen adjustments to requirements. Therefore, the more detail you can provide in the specifications, the less need for contingency costs, giving you a more realistic and affordable price.
Assumptions are the Enemy – Don't make any assumptions when providing a brief to Chinese factories – Ensure your brief covers client and designer expectations especially standards that your local authority requires the project to meet. A local manufacturer may know these standards but don't assume the Chinese factory knows them and has factored it in the quotation. SI Retail is very aware of this and works with both designers and factories to sort it out.
Lead Time Expectations – By working offshore (in China or anywhere else in the world), you can expect longer timeframes to accommodate the shipment of samples, production and customs requirements. SI Retail undertakes all customs paperwork and pre-shipping inspections to keep these timeframes to a minimum. Setting the client expectations on lead times is vital to achieve the benefits of offshore manufacturing.
Preparation is everything – If you can plan as far in advance as possible you will have more choice of factories, better quality outcomes and the most competitive price. Begin working with the SI Retail team at the beginning of the design and we can assist in material specifications and manufacturing methods to assist the design.
Material choice – China offers equivalent materials and manufacturing processes, either due to availability or efficiencies. In specifying requirements, you may need to be flexible in certain elements to get the best possible outcome for the best price.
Communication is Key – Regular, in-depth and ongoing communication is an important element of manufacturing in China. It's essential to have detailed regular meetings with the manufacturer to understand one another's requirements and outputs. SI Retail takes care of this on your behalf – we facilitate meetings between our clients and the factories to make sure all needs are met and projects run as smoothly as possible.
So to summarise, whilst obtaining products from China has great merits, it is worth partnering with an expert in this area to get the best outcome.
For more information about how we may assist you in sourcing and manufacturing in China, please contact us http://www.siretail.com/contact/ or email info@siretail.com