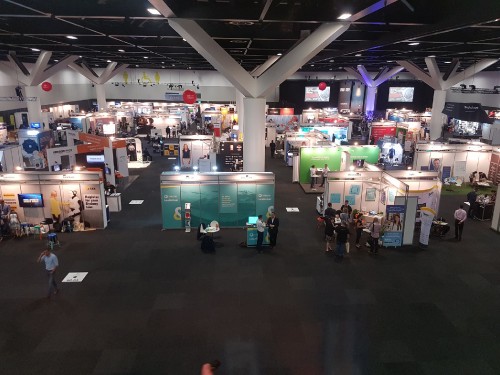 Last month, we were lucky enough to attend the Inside Retail Live expo held at the Sydney International Convention Centre (ICC) from 29th to 31st March 2017.

We met many new retailers and loved catching up with some of our current clients who continue to strive to reach new heights within their retail sectors. We learnt so much about your businesses - from how you handle a crisis, to how you're adopting new technologies and creating unique customer journeys. The art of attracting and retaining consumers is changing with every new technological advancement. We are noticing how the role of your physical stores are shifting (becoming less transactional) and you are now focused more towards promoting your brand and creating unique customer experiences in-store, in order to compete within such a competitive marketplace.
It's common knowledge that having a great website and online presence is essential nowadays; but marrying your customers fabulous online experience to their experience in-store is also critical to your success as a retailer.
SI Retail are here to help you take advantage of this ever-changing environment and promote growth within your business through effective displays and inter-actional/innovative store ideas. ​We aim to help both your staff (through efficiencies) and your profits (by standing out amongst the crowd) without the expensive costs that can be involved in such adventures. Speaking of adventures, we are very excited to be utilising our strong relationships with suppliers and designing/sourcing fantastic new products to provide you with the best solutions for your store. We can't give too much away, but watch this space as we reveal our innovative new solutions over the coming months.
Support the business that supports Australia and choose SI Retail for all of your shop supply, shop fitting, display and point of sale needs.