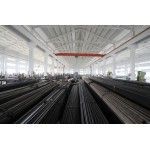 International market intelligence, product innovation and a unified business culture are some of the benefits of the relocation of Paul Davie from SI Retail's Australian Head Office to the Shanghai office.
With more than 10 years experience, in the shop fitting industry, Paul understands what is required to deliver a quality solution. As a project manager he was responsible for numerous successful set-ups. From measurements, floor plans, quoting, product specification, manufacturing to final installation.
He understands the fit out requirements for retail stores and the challenges that go with them.
As State Manager for a shop fitting supply company he gained extensive experience not only leading a team but also the skills required to run a successful retail operation.
Paul will add Australian style, work ethic and customer service to our global offering from Shanghai. Whilst acting as an interface to support communication flow between both offices, he will also be providing market intelligence on the latest international trends.
Being located with the factories provides Paul with a unique opportunity to drive product innovation. SI Retail strives to provide its clients with on-trend and world leading products. We are now positioned to increase this service.
Paul will compliment the existing Shanghai office by adding the Australian element on the ground. A true blending of east meets west. It's the best of both worlds and now on offer to all of SI Retail's customers.
Visit our custom solutions link for more information about our A to Z fit out services or,  give us a call on 1800 211 122.