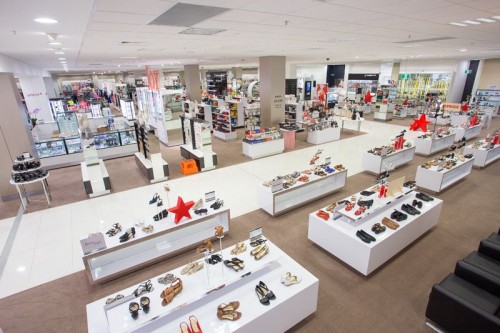 As we all know, there are loads of different approaches when designing the interior layout of your store. However, there are also many ways that a retailer can employ someone to design your store to help you get sales. Designing your store's interior is much different to how it used to be, with all the digital technology used in shops these days.
When designing your store's interior you need to think about the key things. You want to tell a story of your brand, create amazing experiences for your customers. You want window displays that catch people's eye and draws them in, and you want to use signs to make things clear around your store. You want detail.
In this article, I will be covering all the basics of creating an effective store design that will help you get the customers rolling. You want them browsing more products and heading towards the checkout. The most important thing to know is that from that first moment that someone walks into your store, to the time they decided to buy something (or not buy something), a smart looking design in store will make a massive difference to whether you make a sale with that customer or not.
THE DECOMPRESSION ZONE
The decompression zone is the first thing that customers step into when they enter your store. It usually consists of the first five to fifteen feet worth of space. Obviously though, it does depend on how big your store is. This is also the space where your customers make the transition from being in the outside world to their first experience of what you offer in your store. They also use this zone to make judgements of your store. For example, how cheap or expensive your store is, how well coordinated your lighting, fixtures, displays and colours are. As the customers are in the transition mode, they're more likely to miss products, signage or carts that you place there.
TO THE RIGHT

It's a known fact in the retail community that 90 percent of customers, when entering a store, will turn right unconsciously. The first wall that your customers will see is referred to as a "power wall", and it acts as a high-impact first impression of your merchandise, so be sure you give it extra attention and decide carefully what you choose to display there and how you display it.
You want to grab your customers attention and make them intrigued with the products you choose to display, whether that's your new items or seasonal items, high profit items or high demand items, or whether you'll decide to do a story on your products or create a decorative vignette.
WALKING THE PATH

It's a good idea to have your customers walking a path, although this will vary greatly depending on the size and layout of your store, but you know that your customers want to turn right, so as they do that you want to get them to continue walking through the rest of your store. This will gain maximum exposure of all your products. This doesn't only increase the chances of customers buying your products but it can also be a good way to control the flow of traffic through your store.
Each store has a different way of doing this. Some stores will use a circular path, taking the customer from the right, to the back of the store and then back round to the front. Some will make it easier just by covering the path with a different look or texture on the floor so customers are inclined to follow.
Something else to keep in mind is that you want your path to lead your customers somewhere, which means you need eye-catching and attention-grabbing displays, perhaps, for example, having a display at the end of an aisle.
SLOW DOWN!
You've put a lot of effort into properly displaying your products; the last thing you want is for customers to just hurry past them and then limiting the number of products that they'll purchase. The best way to beat this is by creating obstacles. This can be anything that gives customers a visual break and it can be achieved through signs, special displays or seasonal displays.
Merchandise Outposts are effective ways to move customers where you want them. These are special display fixtures featuring products near the end of the aisles or in between aisles that encourage unplanned buying while complementing products on display close by.
However, it's unlikely that you'll have "aisles" in your store, but it's still important to think about how you're going to group products in a way that makes it easy to see what goes well together in a shopper's perception. Remember to keep the most popular products displayed at eye-level. Anything else can be placed lower or higher up.
When you create these obstacles to slow down your customers, you will need to change them every week or regularly enough to keep your customers reacting the same way as they did the first time they saw it.
ARE THEY COMFORTABLE?

A typical customer, especially women, will avoid trying to reach something in an aisle where it's likely that they'll end up brushing another customer's backside or have their backside brushed. This is true even if the customer is really interested in a product. The best way to avoid this problem is to make sure that your aisle, floor and displays allow your customers to have room for personal space while they're browsing your products.
You can also make your store more comfortable by having some comfy seats and benches; it will also influence customers to spend more time in your store. If a shopper is shopping with someone that's not interested in making a purchase or if they have kids, the comfy seats will come in handy and make your customers feel more relaxed. It's also best if you keep the seats facing your products so that customers can browse while sat down, you'll be top on their mind while they're sat there, and you never know... They might see something that they like and want to buy.
TIME TO CHECKOUT

A good rule for placing your checkout counter(s) and your POS stands is that the checkout should be placed at a natural shopping point in the shopping experience or in the path that you've created.
If you're customers naturally turn right when they enter, and you've managed to get them to go through the circle, you'll realise that the left side of the store, at the front, is the ideal location for your checkout counter. Although, this decision depends on the size and layout of the store, which means you'll need to consider everything before deciding where the most natural point to have the checkout is.
You also want to keep in mind that if you don't have any staff watching the store then it'll be important to keep an eye and see everything from where you're set up.
Below are other tips to keep in mind when designing your checkout counter:
Have a counter big enough for your customers bags and/or personal belongings
Create an interesting and/or engaging display on the wall behind
Encourage impulse or last minute purchases by stocking items that customers love and commonly use/need close by
Be polite! Ask questions like "Were you able to find everything that you were looking for?" and have signs explaining your exchange and refund policies.
Designing your interior is an ongoing process. You can always be switching up, tweaking, adding or taking away things, which will create a different experience for your customers each time that they shop.
Overall, that's what you want to focus on, the customer journey. You'll want to test it out and change it constantly. Have a walk through yourself and see where your path and obstacles guide you, or get your staff, friends or family to try it and give you honest feedback, whether that is good or bad.
Don't forget! Observe your customers and see what it is that they're drawn to, what they avoid and how they move around the store. Then use that within your design. Keep your eyes and ears open, by doing that you'll be sure to create an environment that is best for you and your customers. http://www.rockinghamdisplayshop.co.uk/latest-news/rds-retail-display-news/how-to-display-for-easter
 
Creating Interiors That Get Customers Buying By Chloe David
What are the best points of sale and signage accessories to guide the customer through your store? blog/in-store-signage-guide-customers-through-the-purchase-path