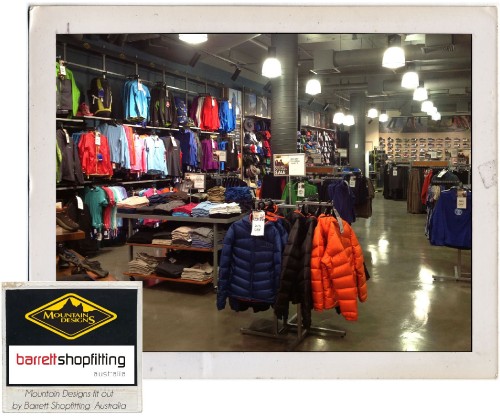 Solution for a cheaper fit out
As with most shopfitter/retailer relationships a significant emphasis has been placed on ensuring great value for MD's money, given their considerable expenditure per store.
Very early in our relationship all of the fixtures and fittings were manufactured in Australia at considerable cost but this soon changed as MD asked Barrett's to explore the option of importing this aspect of their store build.
Following this desire a decision was made to import from The Philippines, which seemed to be a great deal at the time, but a significant lack of quality existed with the product that was coming in.
In late 2012 and after gaining much needed experience Barrett's engage the services of SI Retail to handle the procurement of MD fixtures and fittings from China.
"The result of this new relationship is the perfect balance of quality and value." The Barrett Shopfitting Team
Four new MD stores have been built using the SI Retail sourced fixtures and fittings and MD are wrapped with their new stores. Once of the most recent stores built is in Chadstone Shopping Centre and this store has set the new benchmark for look, feel and quality for Mountain Designs.
"We truly believe that this high level of fit out would not be possible if it was not for the relationship they have with Barrett's and the involvement of SI Retail. " The Mountain Design Team.
Barrett Shopfitting Australia and Mountain Designs have had a wonderful working relationship spanning some 13 years and 50+ stores.
Barrett's have been employed to manage the complete fit out of most MD stores across Australia and NZ which incorporate:
- the overall project management
- Joinery
- Fixtures
- Fittings procurement
- Site installation.