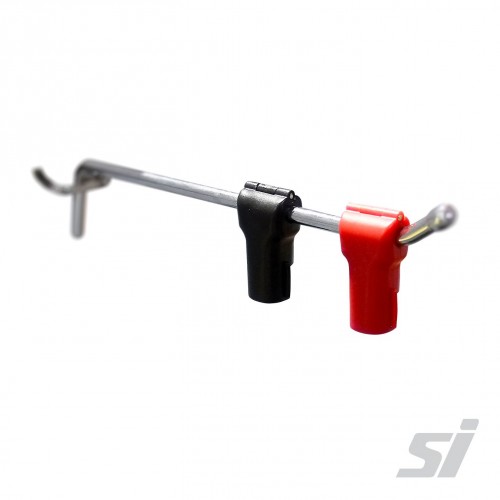 Shoplifting costs retailers billions of dollars per year and it is on the rise.
Theft can come in the form of shoplifting, organised retail crime and dishonest staff.
According to the Australian Institute of Criminology (AIC), there are approximately 7.3 million incidents of shoplifting per year. It is estimated that each retailer will experience about 40 incidents of shoplifting to a value of $110 per incident. This all adds up, and is even more worrying in the current retail financial climate.
The most effective way of protecting your products is to add a stop lock.
Firstly, you will need to identify the products at risk in your store. Perfect items for shoplifting must be concealable and removable and they are usually valuable and fashionable. Read more here
SI Retail's magnetic security system - the Stop Lock - will keep your valuable stock safe while still allowing your customers to look at and feel the product. The Stop Lock suits hooks up to 6 mm thick and works on all of SI Retail's display hooks. A key is required to remove the Stop Lock from display hooks, ensuring that your products are protected and less prone to theft. The Stop Lock is ideal for hardware, electronic stores and any retailer with valuable stock in secure packaging.
SI Retail also stock security mirrors to further boost your store's security. Â Contact SI Retail today on 1800 211 122 or visit www.siretail.com.au to view all of our retail security products.
Fixtures Close up (A POP fixtures review blog) has a great Pinterest Board with different product security accessories that do not work very well. It gives you an idea of what you shouldn't do. Or go to the anti-theft/security category for reviews about store security accessories.