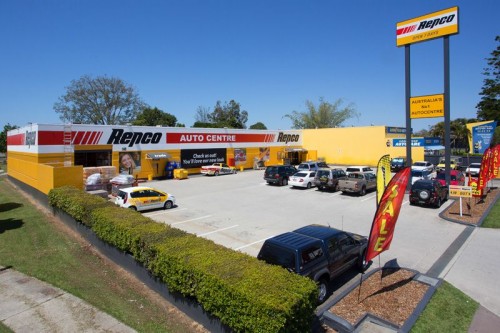 With over 400 stores in Australia, Repco requires a reliable ongoing supply of general point-of-sale products to fulfill their 'new and refurbish' program.
ALWAYS ONE STEP AHEAD
By anticipating and forecasting Repco's needs, we are able to fulfill their requirements for fixtures such as shelving and retail displays. We also hold stock to ensure Repco always has a reliable supply of these products available.
The support we give Repco with forecasting and stock holdings has allowed our relationship to grow for over 10 years.
QUICK TURNAROUND

"Repco has been purchasing from SI Retail for over 12 years now and they have consistently provided us with quality point of sale products. We can always rely on SI Retail to have stock available with quick turnaround time to our stores.

Sometimes our store programs can leave us with very short notice to roll out a store. However, we can always count on the team at SI Retail to support us and ensure stock is sent out to stores as soon as possible. We will continue to work with the SI Retail team and we hope to continue to grow our relationship with them for many years to come."

Brian Ferris

GPC Asia Pacific (Repco Brand)
Check out more of SI Retail's case studies