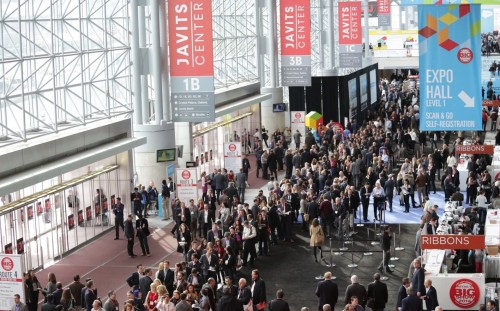 The Retail's big show is an annual convention held in New York by the National Retail Federation. It is a 4 days event dedicated to present all the retail trends, innovations and opportunities. SI retail is now presenting you a summary of this thought-provoking conference.
RETAIL'S BIG SHOW PROGRAM SUMMARY DAY 1:
Macy's: demo loyalty mobile Shopkick
C Wonder: customization of the atmosphere in the dressing room
IBeacon demo at the Apple Store
Pop-up store Samsung Galaxy Studio
SHOPKICK APP TECHNOLOGY
Shopkick is a mobile app that lets users search for products, find out where they are sold and then gives customers rewards and offers simply for walking into stores. It is helping Bricks and mortar retailers fight show-rooming and Amazon.
See how the app works with the short video below:
http://youtu.be/c3h0eKGfUfI
C Wonder customizable Dressing room
C Wonder has created spacious and luxious dressing rooms for customers to feel special. There is digital screens that enable shoppers to change the light setting, and the music. There is also a help button to call a store associate and refreshments such as lemonade and water are available. C Wonder is making sure that every potential customer entering their dressing room will feel their best when they need to make a purchase decision.
IBeacon technology
This is a geolocalisation technology created by Apple to track customers in store. This technology needs a business application to be able to function. Shopkick is one of them but Apple has created an app for their own use.
If you want to learn more about the Ibeacon technology, The Guardian wrote a great article.
Or watch the first minute of this video to learn a little bit more about this technology and how apple is using it.
http://youtu.be/QuWTplhZamU
Pop-up store Samsung Galaxy Studio
Samsung is trying to differentiate itself from apple by creating a very different in-store experience. The store has lots of different fun activities that help you discover the Samsung products and apps. You can create personalise gifts, play games, enter draws to win holidays and you can even eat cup cakes and drink coffee for free.
Experience the pop up store with this video