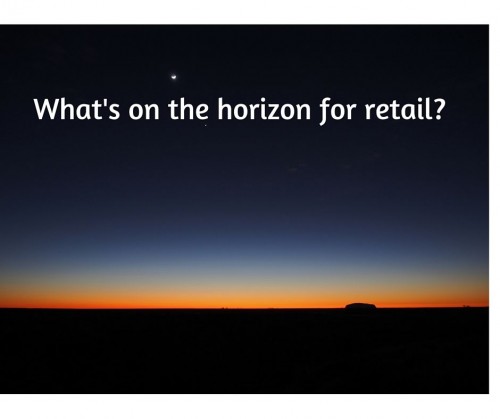 Omnichannel is a multichannel approach to sales that seeks to provide the customer with a seamless shopping experience whether the customer is shopping online from a desktop or mobile device, by telephone or in a bricks and mortar store.
Vend University has recently unveiled its top 12 trends and predictions for 2016. It highlights the importance of taking an omnichannel approach to win customers and keep them coming back for more. Here's a summary:
1. Retailers will give consumers more payment options.
The rise of mobile payments will nudge merchants to update their old payment terminals to newer models, which will not only help retailers with compliance and security, but also enable them to accept more payment options.
2. Mobile will play a bigger role in click-and-collect initiatives.
Traditional click-and-collect programs typically involve people shopping online then picking up items in-store. In 2016 though, we can expect mobile to play a bigger role in this process and expand click-and-collect options.
3. Retailers will unify their online and offline data collection.
Since today's consumers go through multiple channels in their path to purchase, collecting and studying data in silos won't cut it anymore. Smart retailers will need to look at online and offline data when making business decisions about what to offer their consumers and how.
4. Retailers will continue to remove friction from shopping.
In 2016, we companies will further explore ways to reduce friction in the shopping journey. Note: friction means impediments/hurdles or stages in the buying process, which may lead to customers reconsidering their purchases.
For example, there's the Amazon Dash buttonwhich makes re-ordering possible with literally just a push of a button.
5. Merchants will adopt in-store mobile devices.
In 2016, it is anticipated that the adoption of mobile devices such as mPOS systems and in-store tablets will continue to grow.
6. Old school loyalty programs are on their way out.
Modern consumers still value rewards and promotions, but they don't matter as much anymore. According to a study by MasterCard, only 18% of respondents considered promotions as important. The study also found that "in choosing a retailer, omnishoppers prioritize value, track record and convenience, over loyalty rewards."
This isn't to say that loyalty programs won't be successful in 2016. But it's important to note that simply implementing rewards won't be enough to stay competitive. In the coming months and years, the retailers that will win are those that offer personalized rewards, coupled with great products and convenient buying experiences.
7. In-store retail alone will disappear.
A study by MasterCard found that eight out of 10 consumers now use a computer, smartphone, tablet, or in-store technology while shopping. Forrester also predicts that cross-channel retail sales with reach $1.8 trillion in the US by 2017.
Omnichannel is showing no signs of slowing down, and in order to keep up, retailers – whether they've started in brick & mortar or ecommerce – will need to merge their physical and digital systems to serve omnishoppers.
8. More retailers will opt for single-view and cloud-based solutions.
The days of managing online and offline systems separately will soon be gone, as more retailers switch to single-view retail management systems.
Having a single view system across multiple channels is essential to any modern retail strategy. Gaining sales, inventory, and customer visibility across different channels allows merchants to execute their omnichannel initiatives more effectively, so we can expect retailers to adopt more of these systems going forward.
9. Retailers will invest in omnichannel fraud management.
Omnichannel retailing introduces a lot of complexities, not just in terms of operations and order fulfillment, but also when it comes to fraud prevention. In an omnichannel world, it's no longer enough to combat fraud in silos.
Still, it is hoped these numbers will change in 2016. While omnichannel fraud management will continue to be a challenge for the retail industry, we expect more merchants to realize just how crucial it is to implement security measures across different channels.
10. Social will grow as part of the omnichannel mix.
Social media has been playing a big role in the shopping journey for a while now, and it will continue to do so in 2016 and beyond.
11. Stocking up on more merchandise won't cut it anymore.
An increasing number of retailers are learning that having more products won't necessarily win over customers. Shoppers these days are already overwhelmed with too many choices, so widening your range can sometimes do more harm than good.
This could be one of the reasons why we've seen a rise in subscription services that curate products for customers. Such services make it easier for customers to discover and select products, thus saving them time and preventing decision fatigue.
12. More retailers will look into the Internet of Things to enhance the shopping experience.
Mobile devices are just the beginning. In addition to using mPOS systems and in-store tablets, some retailers (particularly larger merchants) will likely look into ways they can leverage the Internet of Things (IoT) in their locations.
To Summarise, Omnichannel will be integrated into every aspect of retail.
The key focus for retailers in 2016 will be omnichannel. No matter what industry you're in or how complicated your operations are, bringing online and offline together is important in every facet of your retail business.
To find out more about our retail expertise and shopfittings, please visit our custom solutions page.
To find out more about Vend University, please visit www.vendhq.com