What is a data strip?
Data strips (also known as shelf strips, scan strips or shelf edge label holders) are adhesive plastic shelf label holders used to display barcodes and price information on retail shelving. They provide customers with information about the products that are sitting immediately on the shelf above. Data strips are great to help keep your stock well organised. They enable stores to display important information about their products without any interference to the product itself. These handy scanning strips are easy to use and are compatible with most shelving designs and systems.
What information do data strips display?
These simple shelf stripping tools use paper labels designed to slide into the top of the plastic stripping. The perforated paper labels contain information like pricing, item descriptions, barcodes/product codes and other information relevant to the product sitting on the shelf above it. The shelf edge labels can be scanned to bring up information about the product. Certain types of data strips are available with a special grip lip on the front facing of the data strip. These data strips are known as 'talker grip data strips' or 'gripper data strip' and are a great tool to display promotional information using specially sized tickets inserted into the label lip.
What type of shelving works best with data strips?
Data strips can be used on any type of retail shop shelving including free-standing gondola units (such as SI Retail's popular Versa shelving), fixed wall mounted shelving, glass display counters and tiered display shelves. They're also compatible with shelves made from materials such as acrylic, steel, glass, and wooden melamine.
What are the various types of data strips?
SI Retail supplies several types of affordable data strips to suit a range of customer needs. The standard and most widely used version of shelf stripping is the flat adhesive data strip. This strip uses Avery adhesive tape which (once the protective paper on the back is peeled off) can then be adhered directly onto the surface of the front lip of your clean shelf. Angled data strips work in the same way as flat data strips but are better suited to shelving on lower levels, as they angle upwards to display pricing for easier viewing by the customer. The adhesive tape plastic data strips work well with all types of shelves including metal and timber shelving.
If you want a no-mess solution and prefer an option that won't leave sticky residue on your shelves, look no further than Clip-On data strips. This data strip is designed to clip over the edge of the shelf and then grip beneath the lip for a hassle-free experience. They can be placed flat or angled upwards on SI Retails' flat metal Versa shelves. This allows for a dual-purpose scan strip that will last for years to come without falling off in hot or cold weather conditions.
Hanging data strips are the answer if you have wire shelves. These strips come with pre-punched holes in the plastic and small plastic clips which attach the strip to the wire shelf. They are a good solution for supermarkets with wire shelves or cold rooms where other strips may not adhere properly due to condensation and low temperatures.
SI Retails' Curve-It data strips also appeal to supermarkets, convenience stores and bottle shops with cold rooms containing thin wire shelves. They feature a simple clip at the top that grips over the thin wire shelf front, allowing the data strip to hang in front of the wire shelf lip.
If you have glass shelving, Top Tape data strip may be a perfect choice. These data strips stick to the top of your glass display case and then hang in front of the shelf lip to provide the customer with better pricing visibility. Jaw or Grip data strips are another alternative for glass shelving, as they grip around the top and bottom edge of a glass shelf. Glass shelves often aren't suitable for regular adhesive data strips as the front shelf lip is too thin to support them.
SI Retail can also produce customised data strips to suit a particular business objective or requirement. Or we can even cut down any of our current data strips (for an extra fee). One of our major clients rely on SI Retail for custom coloured shelf strips in a special rounded style for added safety and better fitment on their custom wooden shelves.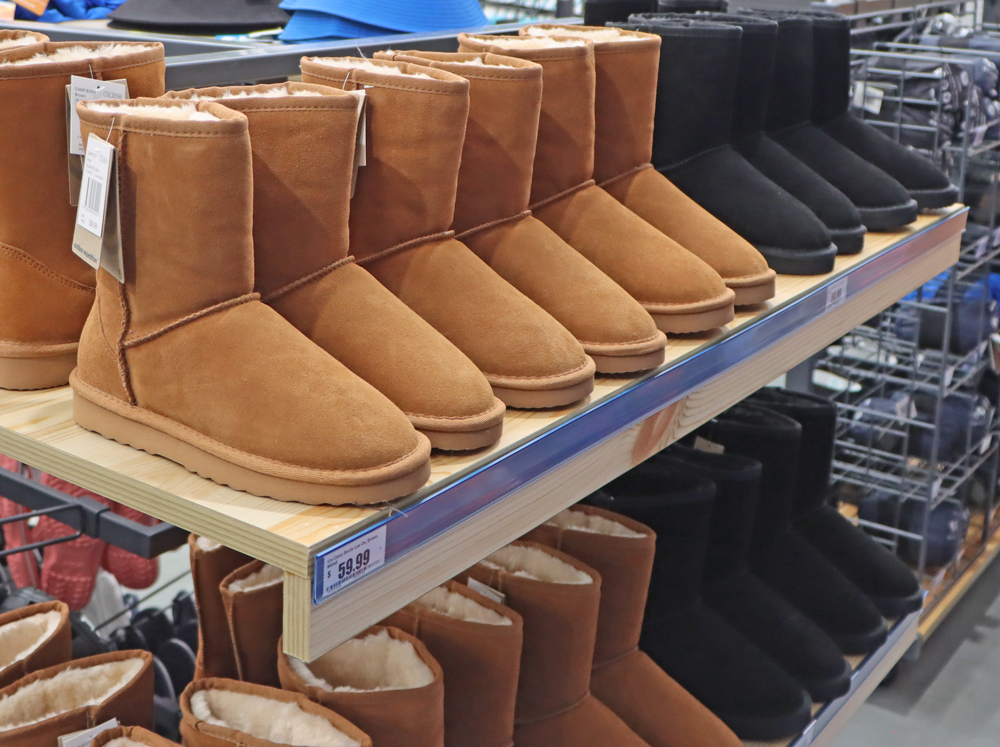 What type of retail stores are data strips suited to?
All stores and retail industries with appropriate shelving are suited to using retail shelf strips.
Shop owners from supermarkets and convenience stores, hardware stores, chemists and pharmacies, newsagents, clothing, sports and leisure stores as well as homewares and department stores all recognise the importance of using data strip shelf label holders to display up-to-date product information and promotional messages directly below each particular item on the shelf. Whatever you sell, SI Retail can supply the perfect shelf scan strips to suit your needs.
Where can I buy data strips?
SI Retail is proud to supply data strips nationwide throughout Australia. Our products ship from our main warehouse in Loganholme, Queensland. Our showroom is also based at this South-East Queensland location, where you can see and feel the quality of our data strips in person. Our second showroom is located in Bundoora, Victoria and it too showcases our range of data strips. If you're not sure what data strip would best suit your needs, chat to one of our friendly customer service team members, who will be happy to answer any questions you may have.