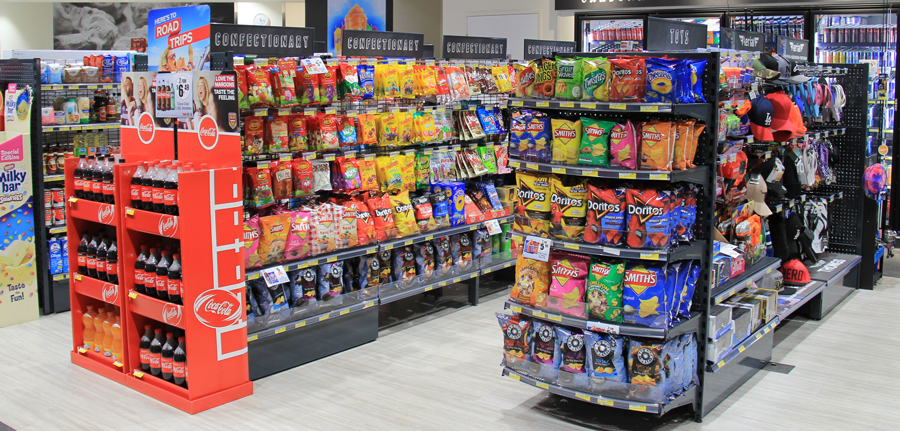 Filter
Showing 1 - 6 of 6 products
Filter
Showing 1 - 6 of 6 products
SI Retails range of retail shop shelving is available in a variety of heights and widths with hundreds of

accessories

.
All Versa retail shelving kits are offered in single-sided or double-sided configurations; in colours black, white or grey. Custom coloured shelving gondolas can also be requested in order to suit your brand or store colour scheme. This makes Versa retail shelving the most versatile shelving system in the market. Ideal for all types of retailers from convenience stores, news agencies, petrol stations and supermarkets to clothing stores, pharmacies, sports centres and hardware outlets.
Begin with a Start Bay (2 x upright posts, 2 x feet and base shelf) then join Add-On Bays (1 x upright post, 1 x foot and base shelf) to form a row of shelving in your store. Create aisle shelving by adding end caps or end bays to finish off a run of double-sided gondolas.
Larger department stores looking for full store fit-outs can also benefit from our customisable Versa gondolas since we can make shelving to your specific requirements or change anything to suit your store more perfectly. We can even drop ship, bulk shelving orders direct to your distribution centre. Contact us today to find out about the unlimited possibilities of this versatile shop gondola shelving system.